DASTA 6 organizes activities to publicize and publicize the Hua Wiang Tai creative district. Nan local art and handicraft alley "Kad Kong Noi"

Special Area Office 6 in collaboration with Hua Wiang Tai Community Youth Network in Nan Old Town Special Area Nan Youth Network Potential Development Fund and partners in the sustainable tourism development network in the special area of Nan Old Town realized the importance of Develop community areas in Hua Wiang Tai area which is a small area which has the potential to be an important old trade center of Nan Province and there is a diversity of cultures in the area to be "Creative Economy District" or an area that takes advantage of creativity can create opportunities for new businesses to arise by bringing the Hua Wiang Tai community to life with creativity which is a small development one key in Guidelines for development that will promote and propel Nan into a network of creative cities by UNESCO.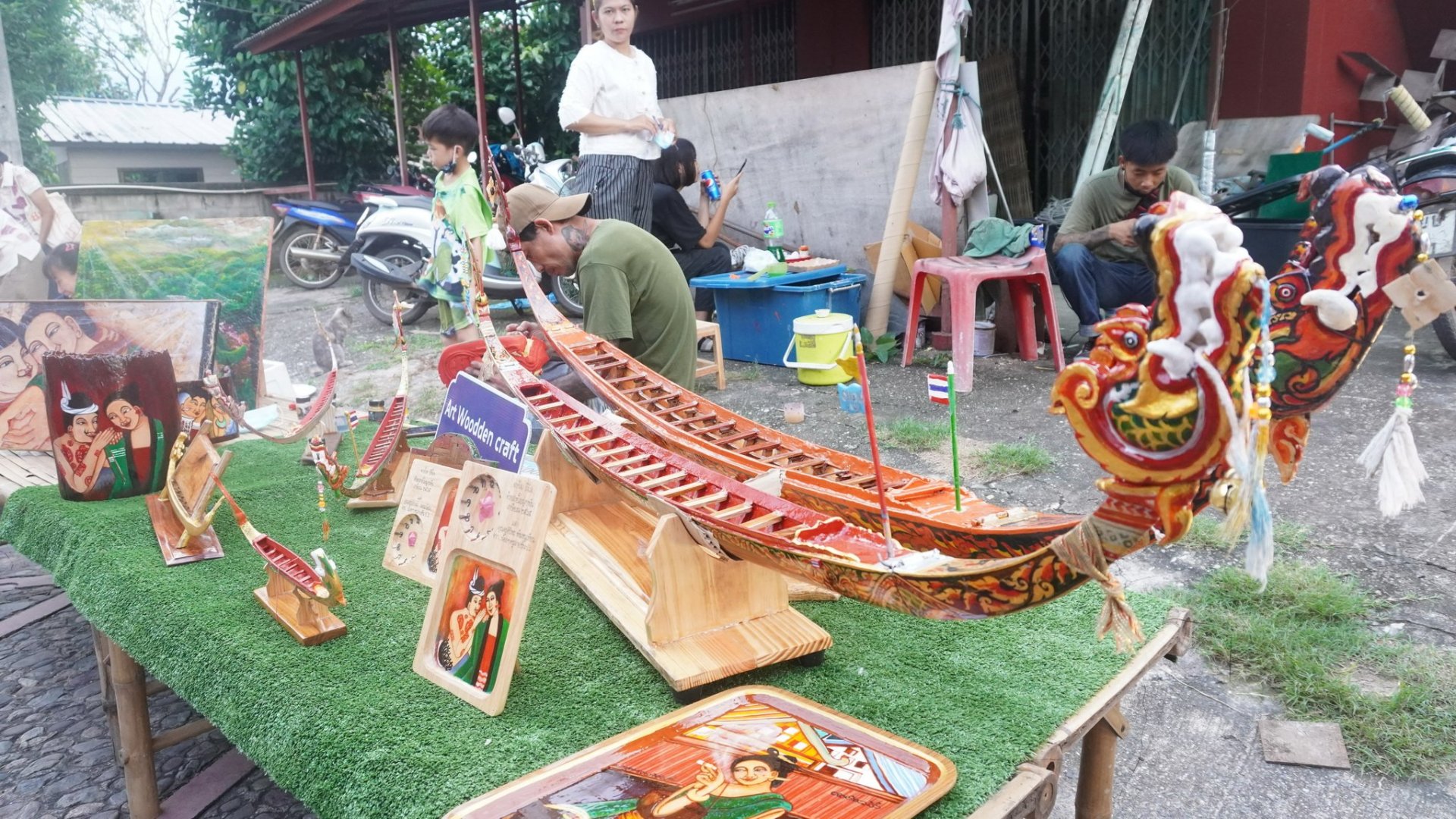 For organizing activities to publicize and publicize the Hua Wiang Tai Community Creative District. through organizing a local art and handicraft alley in Nan called "Kad Kong Noi", which today's Hua Wiang Tai community is considered the starting point for opening a creative district "Hua Wiang Tai" by revitalizing "Kad Kong Noi" to come back to be active again By adjusting the pattern to become a street art and local handicrafts of Nan. which the community in the Hua Wiang Tai area will continue to expand Continue to continue to open for tourists. This activity has gathered entrepreneurs in handicrafts and folk arts in Nan Province. under the network "Nan Ho Crafts Group (Nan Ho Crafts)" and collecting products Creative ideas from the new generation Result of asset expansion Nan local wisdom to creative products Telling about the identity of Nan (Identity of Nan) under the cooperation between DASTA and Thammasat University in presenting the results of the project to drive the economy and society after COVID with the BCG economy (U2T for BCG) in 26 sub-districts. in the area of Nan province under the support of Thammasat University In this space, everyone can come and take advantage and inspire continuity in creating an atmosphere of a creative city. encourage artists Handicraft entrepreneurs in Nan province have a space to showcase their work. And presenting local handicraft products, creating creative personnel skills related to Nan local arts and culture and local handicrafts. This will be the foundation for the development of Nan to become a creative city by UNESCO.