Crafts and folk art based on Buddhist culture.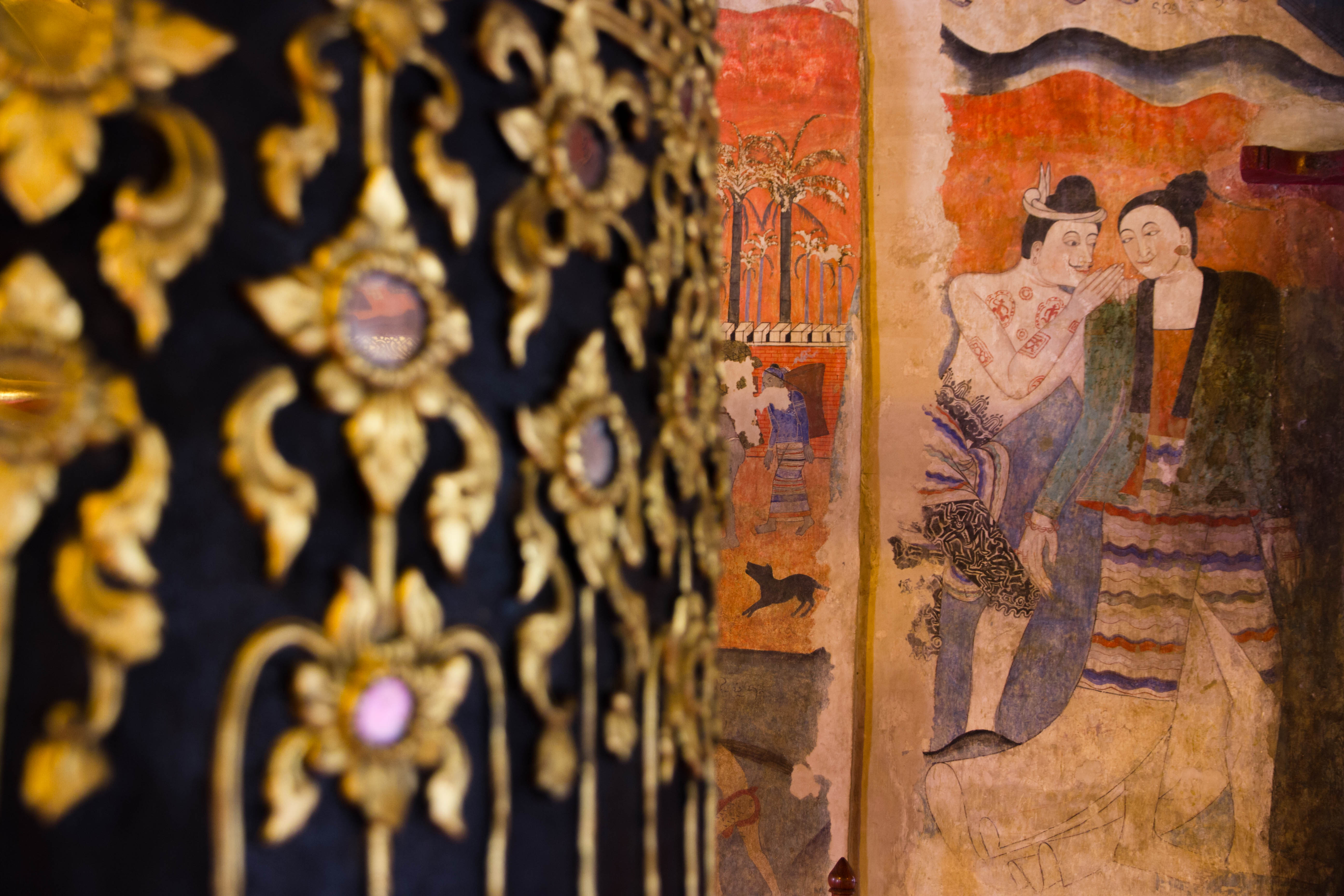 Nan province in Thailand has a rich cultural heritage that includes a strong Buddhist tradition. Crafts and folk art based on Buddhist culture in Nan province reflect this heritage and offer a glimpse into the traditional way of life of the local people. Here are a few examples of crafts and folk art that are based on Buddhist culture in Nan province.
Buddha statues, Nan province is known for its traditional craftsmanship in creating Buddha statues. These statues are made using a variety of materials such as bronze, wood, and clay. They are often decorated with intricate carvings and are considered to be sacred objects.
Lai Thai, Lai Thai is a traditional art form in Northern Thailand that is used to decorate Buddhist temples and other sacred spaces. It involves the use of stencils to create intricate designs and patterns on paper or cloth. The designs often depict scenes from Buddhist mythology and are used to promote mindfulness and meditation.
Sai Sin, Sai Sin is a type of Buddhist bracelet that is made from white thread and is considered to be a symbol of purity and protection. The thread is usually tied around the wrist by a Buddhist monk during a ceremony or blessing.
Ban Bo Suak kiln site, the pottery is a traditional style that is made in Nan province and is known for its unique glaze and designs. The pottery is often used to create Buddhist artifacts such as offering bowls and incense burners.
Yantra tattooing, Yantra tattooing is a traditional form of tattooing that is practiced in many Buddhist communities in Thailand, including Nan province. The tattoos often depict sacred symbols and designs that are believed to offer protection and bring good luck.
These crafts and folk art forms not only reflect the unique cultural heritage of Nan province, but also serve as a way of promoting mindfulness, compassion, and other important values of the Buddhist religion.