The 2023 SALA SILP Call for Applications is open to Local Artisan Through the Specific Buddhist art Stucco Works to the Product Design Workshop., the Nan Creative City, DASTA6 continues its efforts in strengthening the geographical representation and cultural diversity of its Creative Cities Network.

SALA SILP ("สล่าศิลป์") Local Artisan, A local artisan is a skilled craftsman or craftswoman who creates handmade products or works of art within a specific locality or community. These artisans often work with traditional techniques and materials that are unique to their region, preserving cultural heritage and craftsmanship. They produce a wide range of items such as pottery, textiles, woodwork, metalwork, jewelry, and other artisanal goods. Local artisans play a vital role in supporting local economies, promoting cultural diversity, and preserving traditional artistic practices. Their work is often highly valued for its quality, authenticity and connection to the local culture.

the Extension of Ancient stucco work to a career opportunities., Picture Frame Sculpture Decorate the House, Sculpture on a plant pot, cactus pot sculpture on wickerwork (hanging machine)

On 27 - 28 May 2023, At Ban Silap Him Nan, Muang Tue Sub-district, Phu Phiang District, Nan Province at "Baan Silap Him Nan", Muang Tut Sub-district, Phu Phiang District, Nan Province.

Nan Creative Space, Renewal learning resources (Stucco pattern)
Continuing creative Buddhist art sculptures to the Nan identity product

Through knowledge transfer by
Teacher of local handicraft wisdom
The works of stucco, Buddhist art, creative Nan
by Artist Ms. Phawee Boonsri.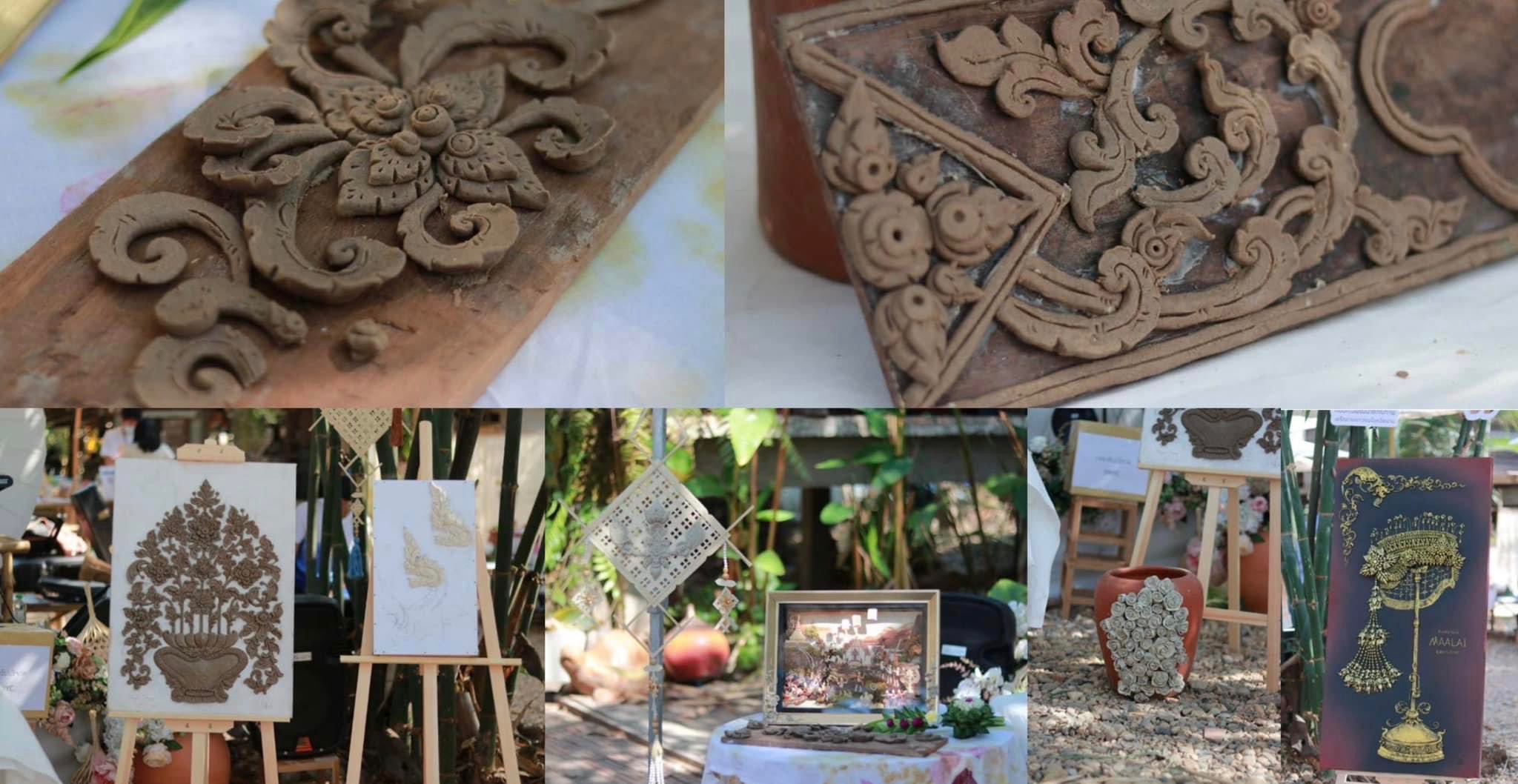 Free to register to participate in the event by following the link below.

https://docs.google.com/forms/d/e/1FAIpQLSeqnFCPAlneuJ7kv4hJmmg9JPe1bo2GHdbppOO5L8YayNMxUw/viewform

Follow at fb fanpage: Nan Inspiration (น่าน บันดาลใจ)

Him Nan Art House, Nan City Identity Hall, Nan Inspiration, DASTA Special Area Office 6 DASTA - Nan Old City, and The Provincial of Nan Public Relations.

#Naninspired
#creativespace
#HimNanArtHouse
#BuddhistartworkincreativeNan
ภาษาไทย https://www.nancreativecity.org/th/content/5878/salasilpcallforapplicationsthai