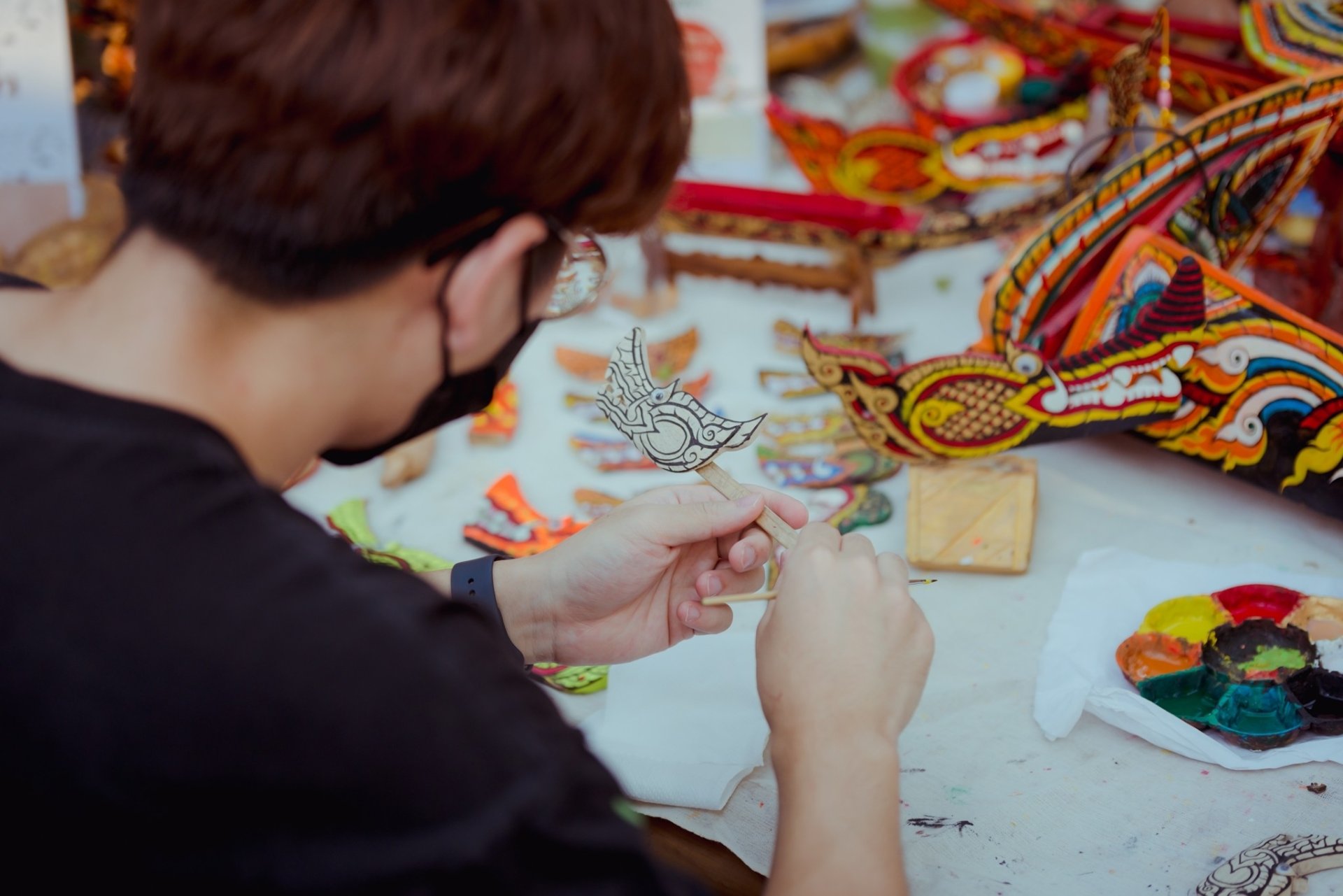 Ban Muang Tut Community It is a community with a way of life along the Nan River., therefore have faith Faith in the serpent and the river can be seen from the tradition of boat racing with beliefs and spirits, Experience the way of the river through the Nan unique boat prow writing activity, allowing tourists to participate in the continuation and the wisdom of Nan people through creative tourism activities, opening up experiences through creative tourism activities Mini boat prow painting activity (Nan identity boat) or the prow of the Naga boat.
Tourists will learn about the components of Nan unique racing boats. (prow/tail) boat writing Nan racing boats are hidden with the identity of Nan. Nan boat racing The head is a serpent, the tail is a swan. Khon Ruea or Hua Oh Ruea is a carved wooden head of a serpent. Which will have a component that is a crest or horn and a long fang that extends from the edge of the mouth on both sides Open mouth to show fangs sticking out in the middle. There are ears, cheeks, eyeballs, noses (Mok Khi Mok), butt fangs, bubble fangs (normal canines inside the mouth).
There may be hanging bells to make a loud noise when racing boats sail in the water. The eyes are made of red glass beads. The head is decorated with stained glass. The carved patterns are painted in red, black, interspersed with green, gold, yellow and white. Reflecting the sunlight, there will be flashes of light from time to time. looking formidable.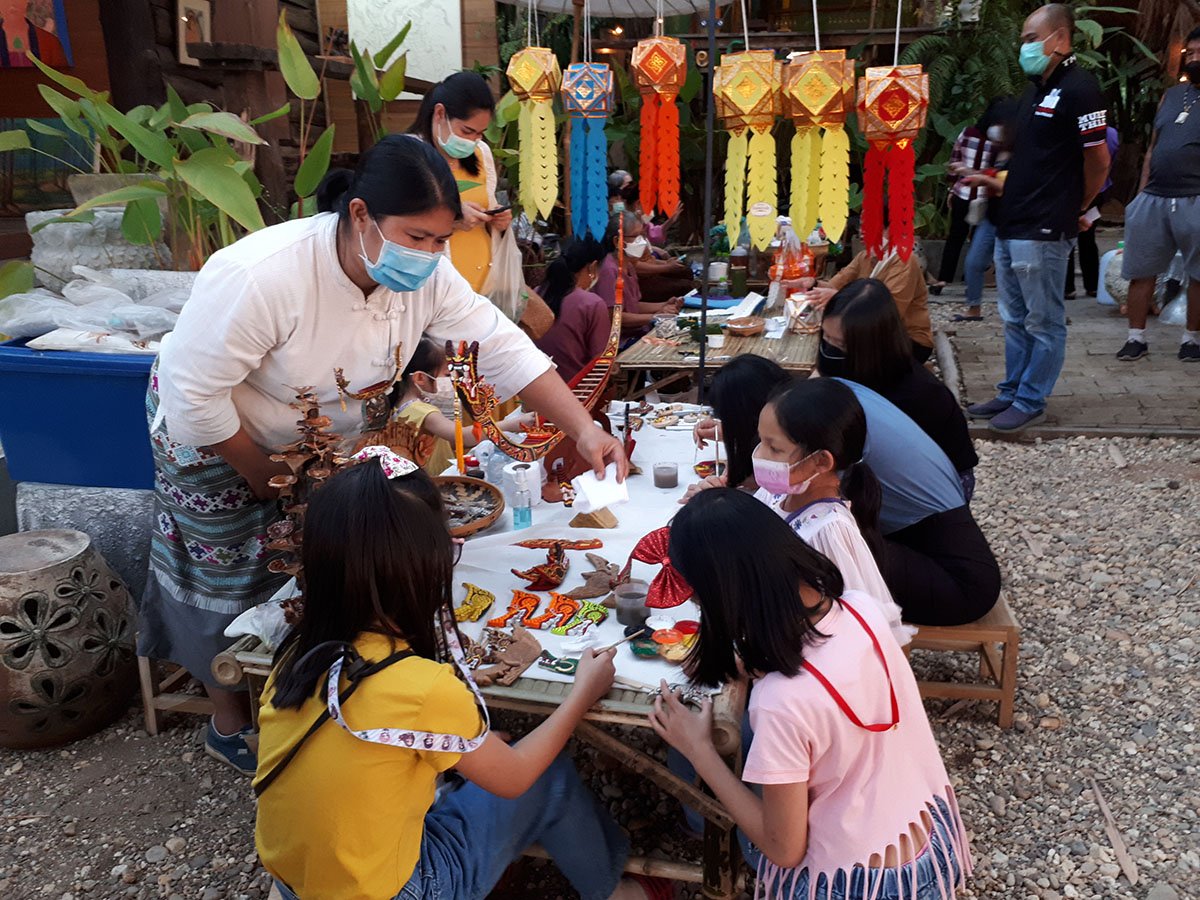 Mini boat prow painting activity (Nan Identity Boat) is an activity that allows tourists to participate in the continuation of knowledge and the wisdom of the Nan people. The community will provide a model prow for you, where tourists can join in painting the prow The colors used for marking are black, red, betel nuts (orange), yellow and white.

Half day with local Artist : 150 baht [equipment included]
Contact information : 081-0826881