Ancient Lanna writing In the past, it was written on palm leaves. perform religious ceremonies only regarded as auspicious currently, it has been restored. and conserved by passing on to offspring and has also been used as a tourism activity and let tourists get to know and learn ancient characters

It starts by learning each letter. and practice writing on a piece of paper until confident and beautiful then start writing the real letters on Tung Yam (satchel bag), put the snacks that the club has distributed to tourists most of the tourists tend to write their own names, or the name of the person who will deposit the satchel as a souvenir from Nan which those who have written and made to feel valued and auspicious to oneself It is one of the community activities in Nai Wiang that should not be missed.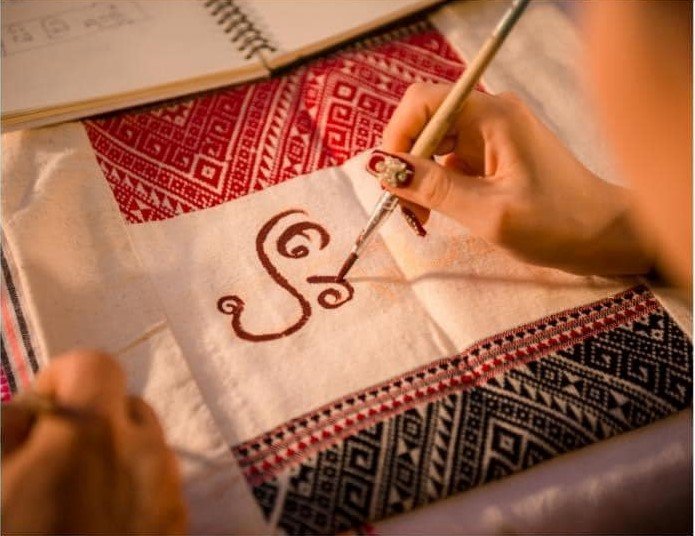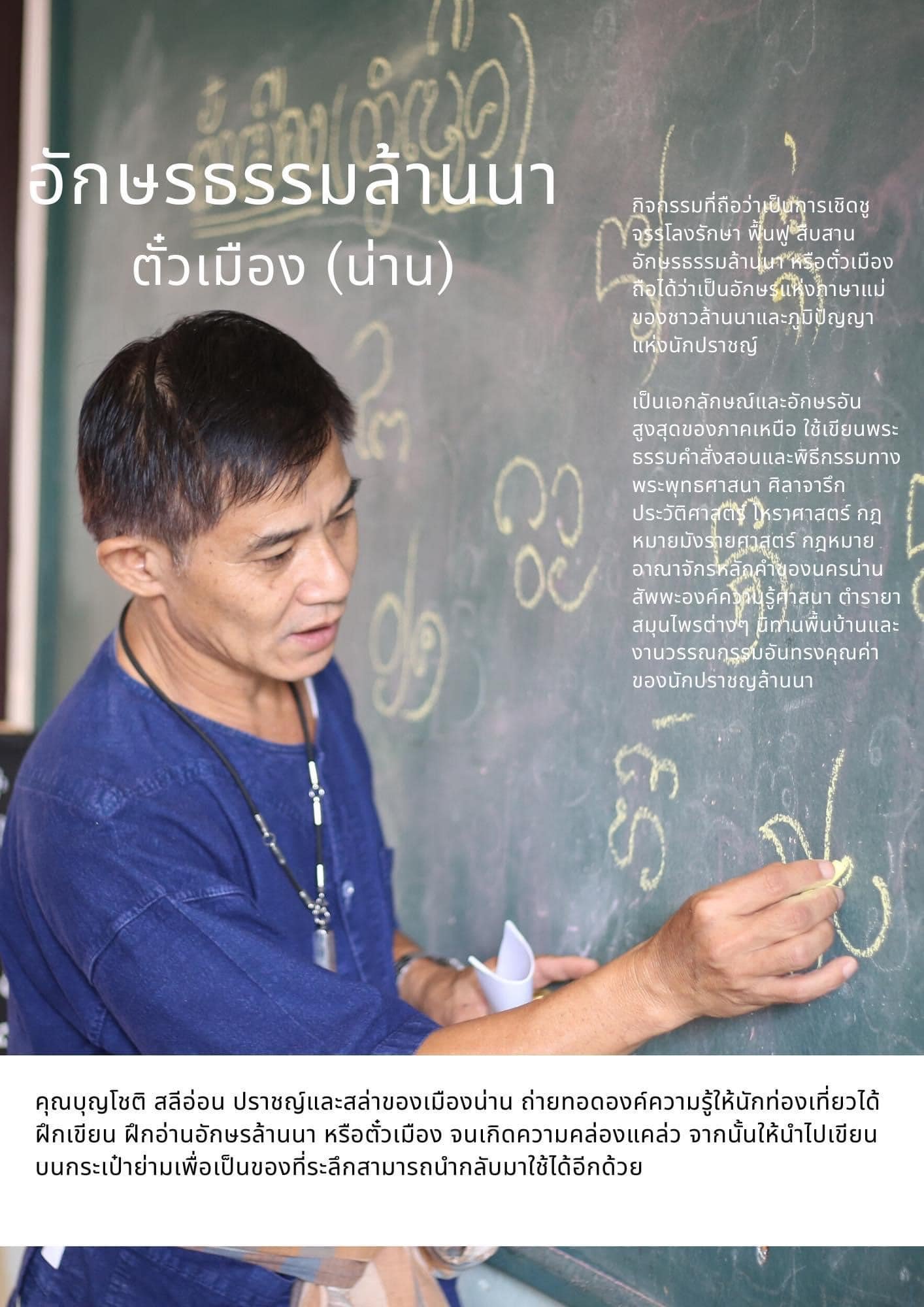 Khun Boonchot Sale-on, the philosopher and Sala of Nan city, Transfer knowledge to tourists to practice writing. Practice reading Lanna characters until fluency then write on the satchel as a souvenir that can be reused as well.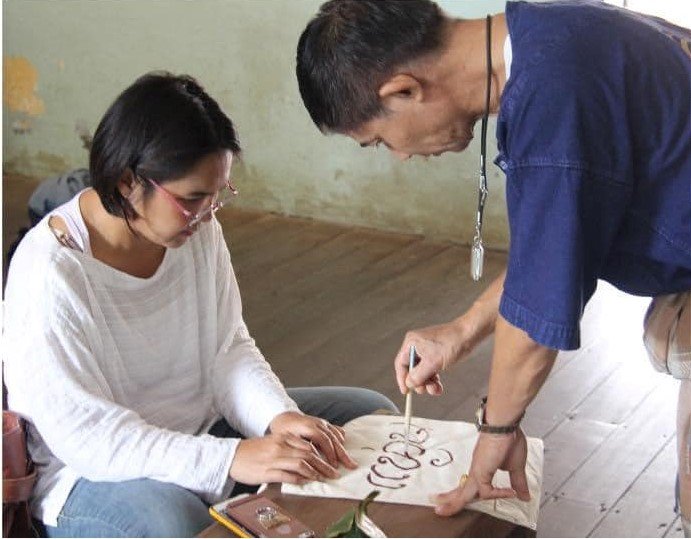 Activities that are regarded as glorifying the coffin, preserving, rehabilitating, and inheriting Lanna scriptures, It can be regarded as the alphabet of the mother language of the Lanna people and the wisdom of the scholars. It is unique and the highest character of the North, used to write the teachings and rituals of Buddhism, stone inscriptions, history, astrology, mangrai law. Law of the Kingdom of Nan City knowledge of religion Textbook of various herbal medicines Folktales and valuable literary works of Lanna scholars Half day with local Artist : 250-500 baht [equipment included] Contact information : 081-0826881