The Long Nan dance is a traditional dance that is unique to the province of Nan in northern Thailand. It is believed to have originated from the Nan River cruise in the past, when people traveled from Woranakorn (Pua City) to Phu Phiang Chae Haeng.

The dance is performed by a group of men, who wear traditional costumes and move in a slow, rhythmic manner to the beat of drums and other musical instruments. The dance is said to represent the flow of the Nan River and the beauty of the surrounding nature.

The Long Nan dance is usually performed during cultural festivals and other special occasions in Nan, and it has become a symbol of the province's rich cultural heritage. In recent years, efforts have been made to preserve and promote this unique dance to ensure that it continues to be a part of Nan's cultural identity for generations to come.
Various postures of Fon Long Nan, through the auditory and ophthalmic aesthetics, one can notice that Long Nan dancing reflects the way of life. The behavior of ancient Nan women who lives on a boat while traveling since waking up to pay homage to sacred things Put your hair in a bun before going outside the boat. and also conveys a strong relationship Between Buddhism and Nan people in the past, no matter what they do, there will always be Buddhist beliefs involved in daily life.

Long Nan dance Dancers will have a unique dress. Sarong is a curtain skirt. sleeveless shirt, wai flowers, or seasonal flowers on a hair bun and blanket the sabai which is hand woven cloth of Nan Popular to wear bracelets on hands and feet. to make a sound according to the gesture of movement There are musical instruments such as gongs, drums, pines and cymbals accompanying the rhythm of the dance.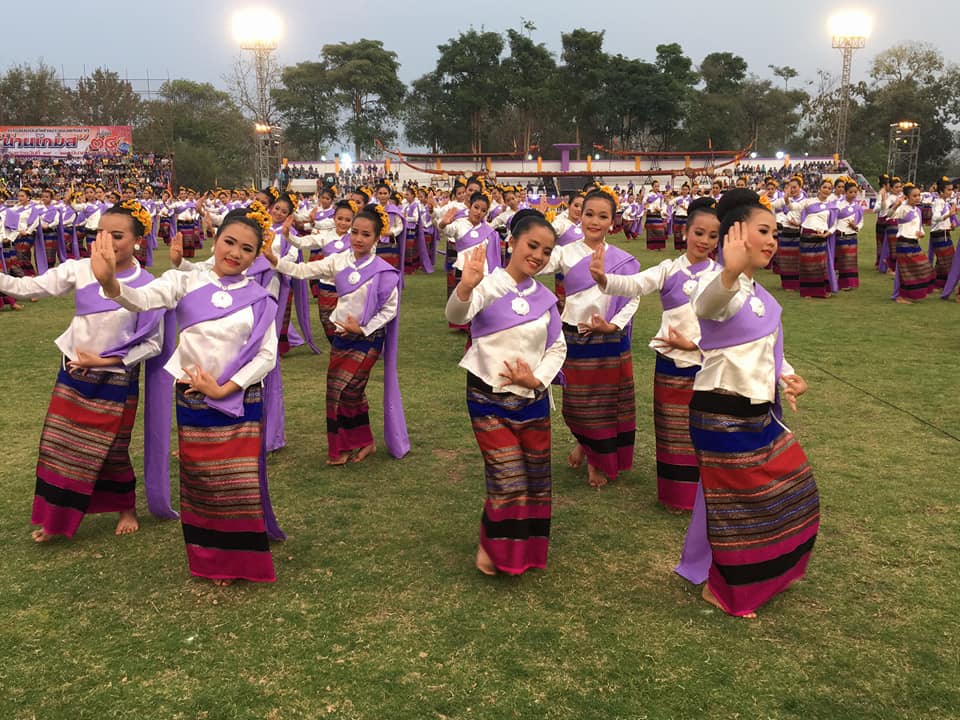 The Long Nan dance is considered a cultural heritage. That should be preserved and passed on to future generations so that the long long dance will not disappear with the old people of Nan. which is considered fortunate that at present there are various networks to help take care of the conservation of long Nan dance more and has been taught to transmit to youth and people interested in the community with the main network partner at Don Kaew Community, Sri Pan Ton Community, Wat Phra That Khao Noi and Wat Phra That Chae Haeng.,
In addition, there are many other communities that have participated in transmitting the Long Nan dance to their children and people in the community, such as the Satard community and the Maha Bodhi community, etc., in which partners in each community will have a practice. exchange and learn from each other Participating in activities within the network community and outside the community network In order for the Long Nan dance to be passed down to the next generation to preserve this beautiful culture to remain in Nan's future.