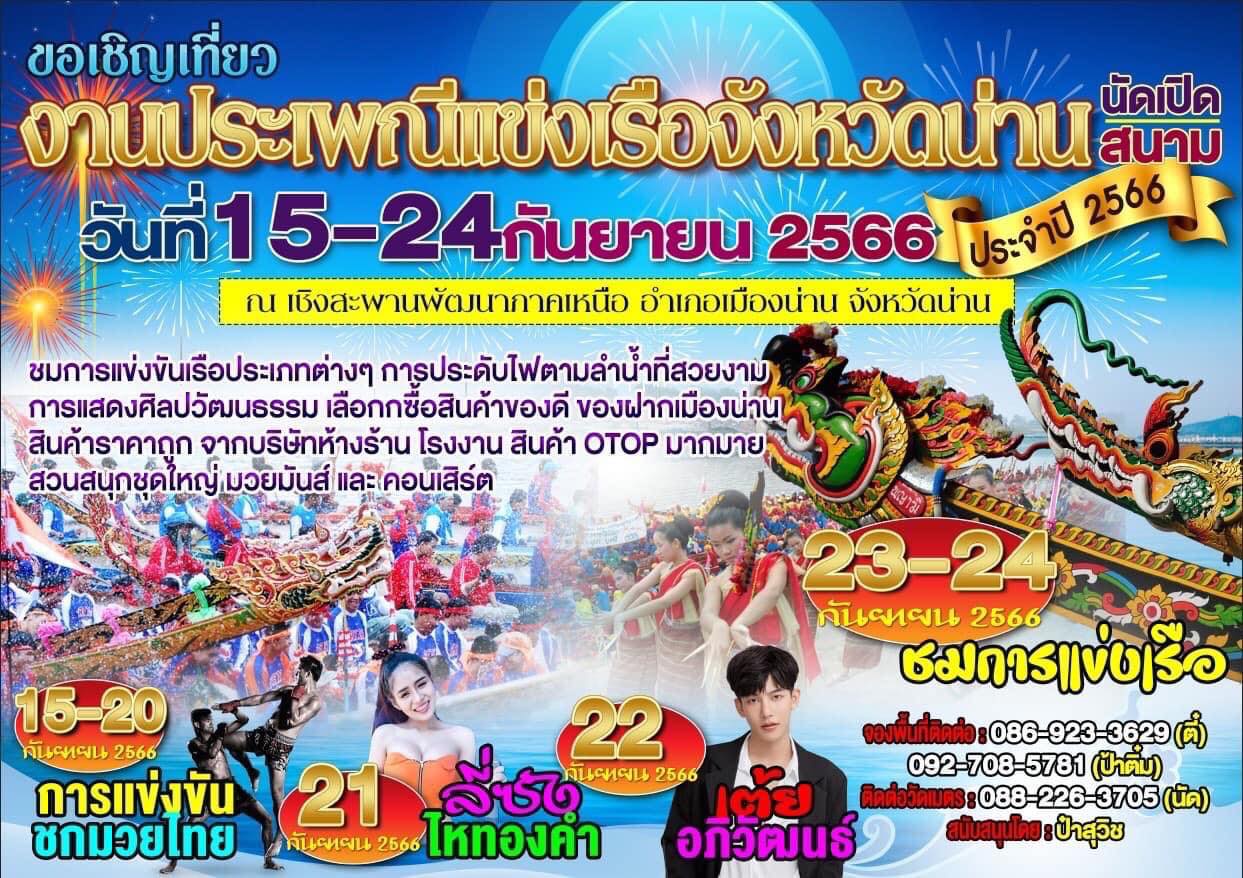 Nan Boat Race Festival on 15-24, September 2023

At the Northern Development Bridge, Muang Nan District, Nan Province, various types of boat races on 23-24 September, boat race types.

1) 10 of small boats
2) 6 of medium boats
3) 6 of legendary boats
4) 14 of unique Nan boats

Throughout the event, 6 days and 6 nights of fun, another important annual festival of Nan Province Watch the illumination along the river Lots of stalls selling souvenirs from all over Nan province. Watch cultural performances large amusement park Muay Thai boxing ring full concert.